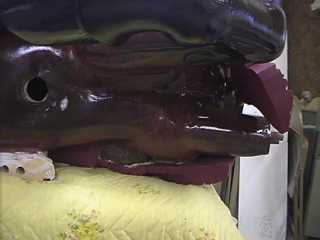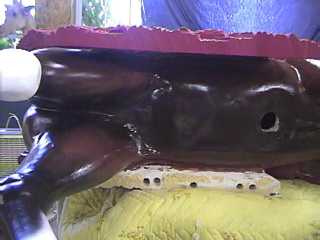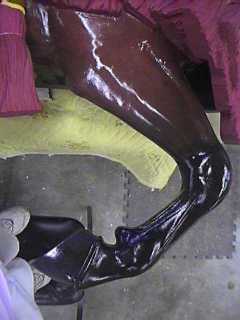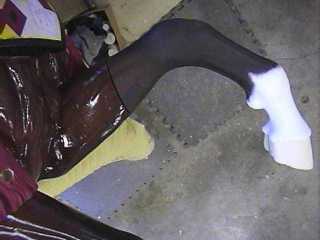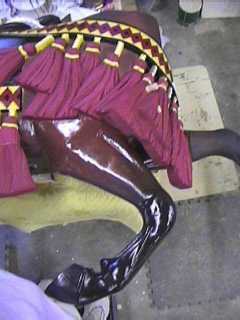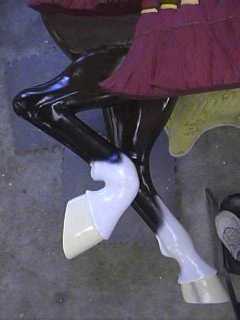 The Carousel horse now needs Clearcoating.  Usually clearcoating is done last, but I keep getting fingerprints all over the paintjob, so Bud suggested putting on a coat for protection.  WOW!!!  I am amazed!  The paint dries flat but sure comes back with clearcoat.  I am using Minwax Polycrylic.  It is a water based clear gloss coating.  Here is his belly all finished.

This is the removable leg.  See the difference before and after!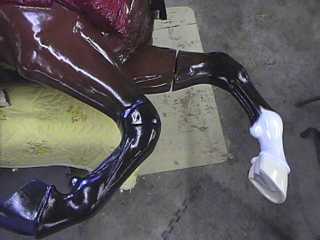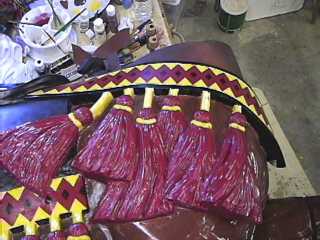 Now the tassles are getting into the clearcoat act!!  Boy do they sparkle!

Add a little Gold Leaf and Voila!  Here is a section Gold Leafed and jeweled!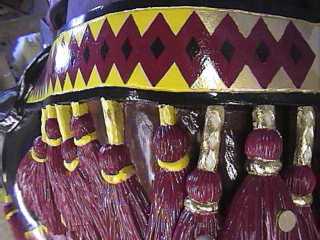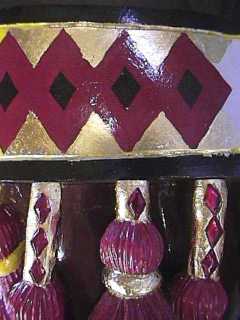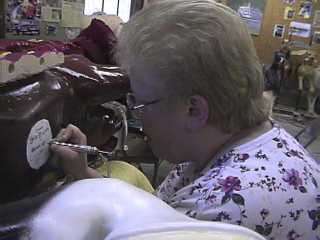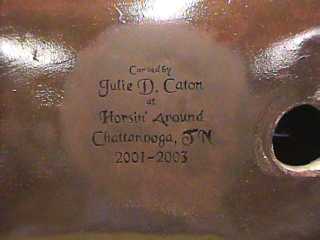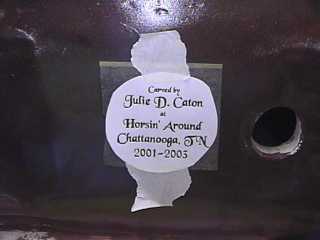 Another small task was signing my creation.  Thanks to computers and my little Power Crafter, the task was completed in one day!  I will also put my mark on one of the horse's chestnuts.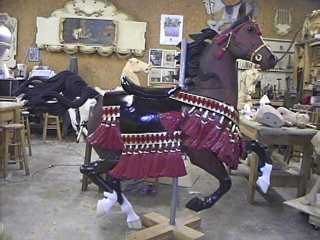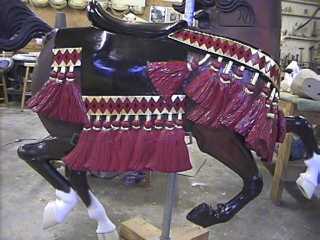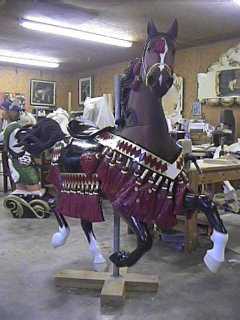 A Boy Scout troop was coming for a visit, so we put him all together.  I Love him!!  I am just in awe of what can be done with wood, glue, paint and a lot of patience!

After I declared him finished on Saturday, Sept. 13th, Mom and I were watching some old classic movies and I saw "Kismet" and knew that was his name.  It means "The fulfillment of Destiny"  "That which is inevitable" "Fate, destiny, predestination"  This is my Kismet.  See the final page here:   


Kismet