"Kismet"

The fulfilment of destiny.

That which is inevitably destined: destiny,

fate, fortune, lot, portion, predestination.

This is my "Kismet"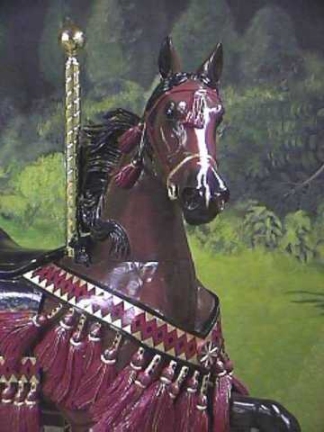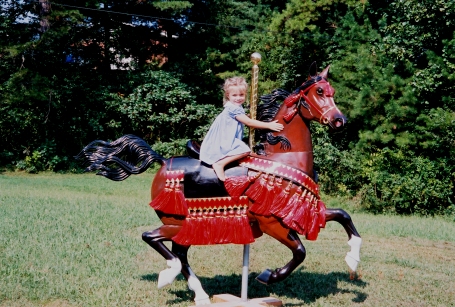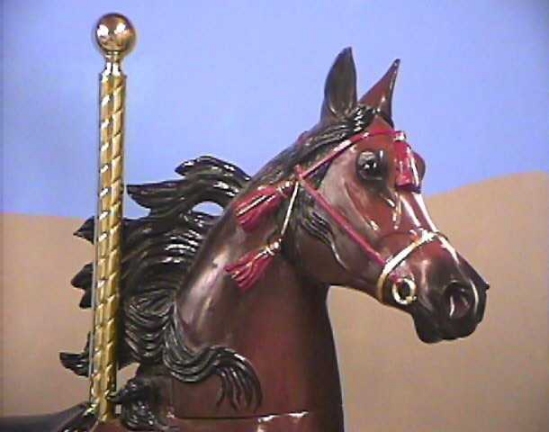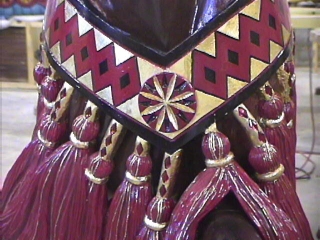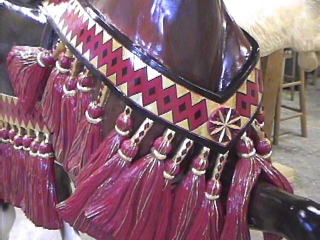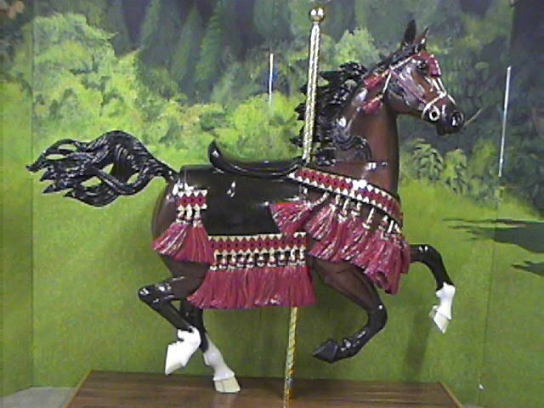 It took many hours (1200+) of carving, sanding and painting to achieve this one of a kind carousel sculpture in wood.  He stands 6' 1" at the tip of his ears.  There are 74 crystal jewels and 53 tassles on his trappings.  It is devilishly hard to get good pictures of him!  He is 10 times prettier in person!  He is for sale at $15,000.  I can also do custom orders!  All sizes and price ranges! 

The sun highlights the undercoat, and that is what the film picks up.  He does not look this color to the human eye, even when outside.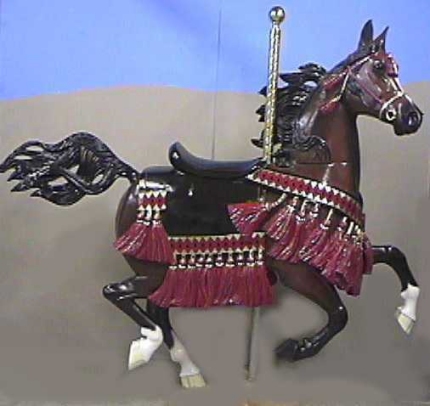 His tail is removable for ease of handling and transportation.  The base is 3/4" hardwood flooring made of rosewood.  There are swivel casters for easy movement.  There are many pictures during the journey of his creation.   The ups, downs, frustrations and joys.  The last link shows him moving from a trot to the hand gallop at the end of the page!