Caton's Capers

Coat Capers!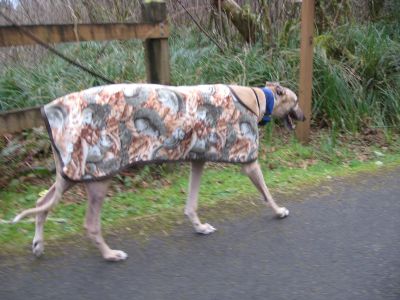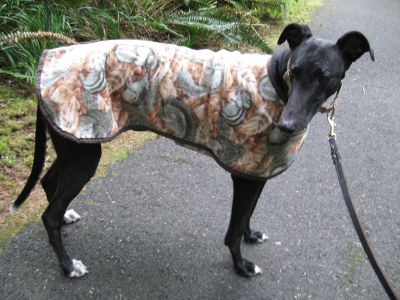 We have fleece and canvas/rain coats that are adjustable around the neck.  Our coats are deep in the front to cover the chest with an adjustable double thickness of material.  They are a slightly tailored in the middle and back to accent the hound's lovely form.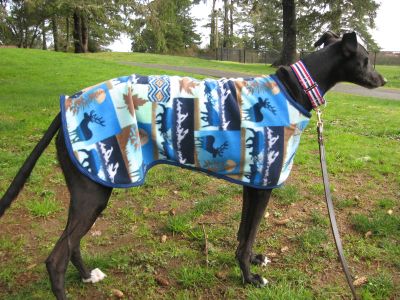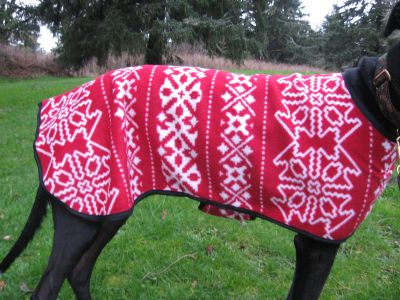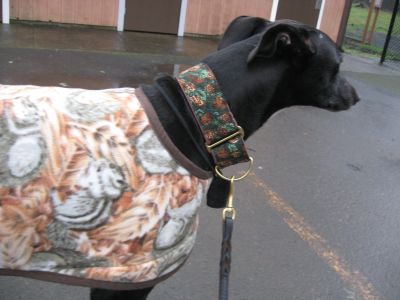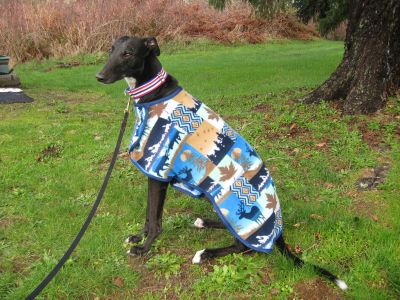 Fleece coats, unless otherwise noted, are anti-pill fleece and are $30.00.    They have a wrap-around, double thickness, front with velcro closure and a belly tab closure with velcro as well.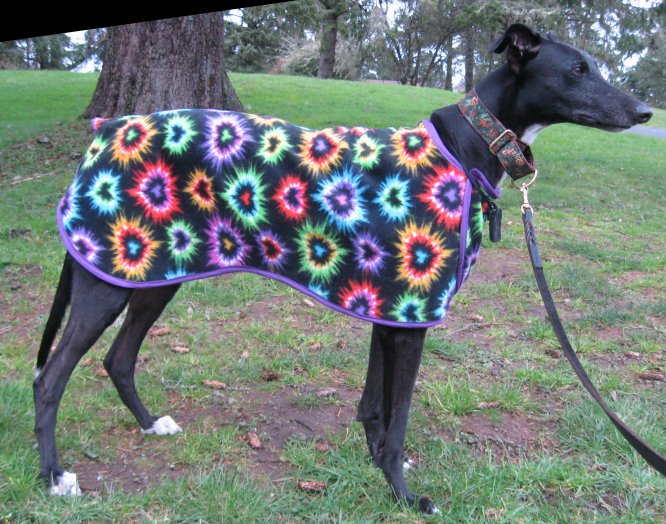 Heart My Hound is a fun, flashy, explosion of colorful hearts.  Red, lime, purple, yellow, orange, blue, aqua, all on a black background.  Now it has a matching collar!!!

Click here
for pictures of some up and coming coats.
Canadian Wild is a beautiful blue/brown/tan fleece coat with elk, trees, moon, and a geometric pattern, very handsome! 

Nordic Red.  What can I say?  Beautiful rich, red fleece.  Black trim on the left, white on the right.  I am a poet and didn't know it!!  Color representation is better on the left. 

A closeup of the Doggie Cammo.  It has squirrels and chipmunks on a brown and green background.  If you find some, let me know!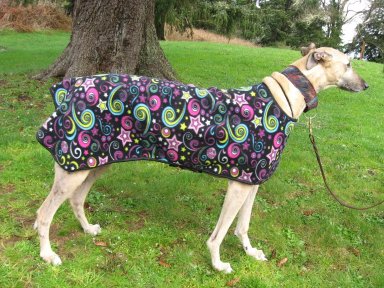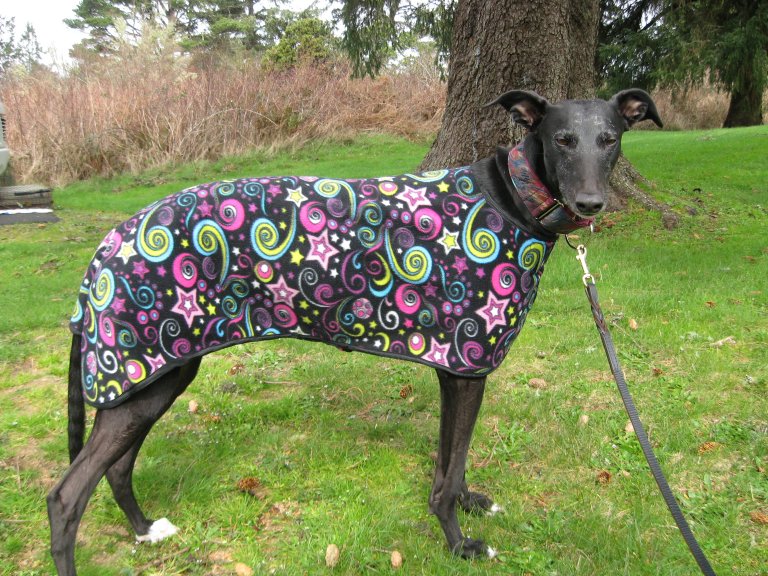 This coat just makes me smile.  It is fun, happy, and a riot of stars, swirls, and color.  I have chosen to call this Celestial Capers!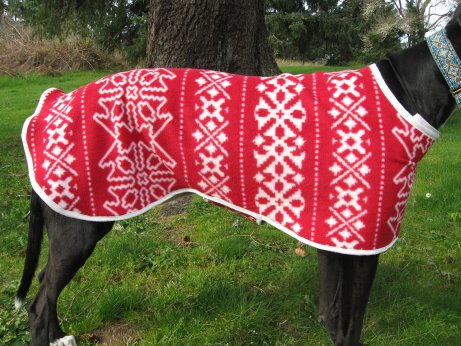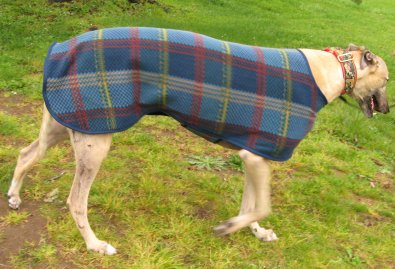 Gravitas  This gorgeous navy plaid with red, yellow, and green lines is just full of smarts.  It is a coat with dignity.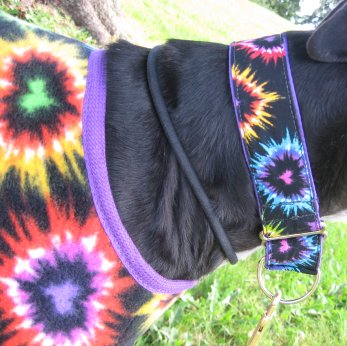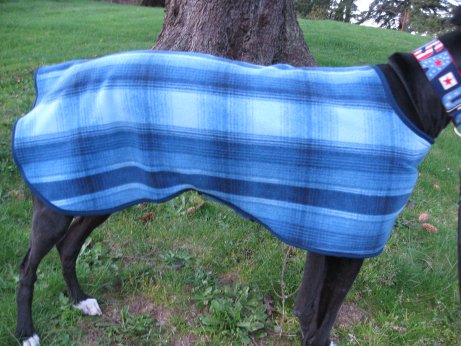 Creekside - Soft, quiet, and relaxing, this blue plaid is one of my absolute favorites!