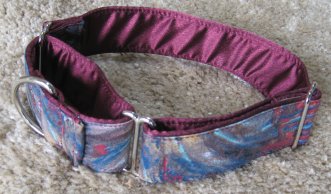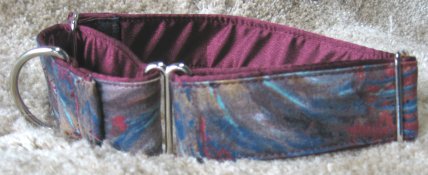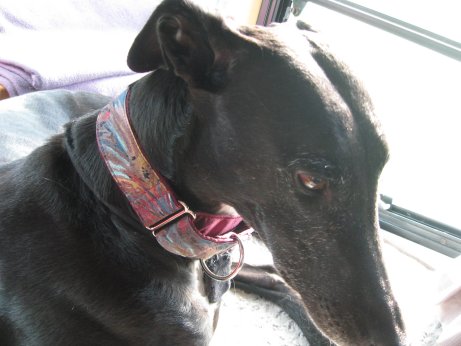 It is a 1-1/2 inch collar made with nickel hardware.  The collar is sewn on a polypropylene base with bonded polyester thread for superior strenth, mildew, and rot resistance. 

One of my favorite collars!  An elegant swirling explosion of color:  Burgandy, blue, aqua, and gold with black flecks.  Wrapped in burgandy satin, this collar is perfect for girls and boys.  

This collar is donated and being auctioned to benefit Greyhound adoption efforts of Greyhound Pets of America - Greater Northwest.  Auction starts April 20, 2012.  Bid often!  Bid High!

Fleece Coat of Winners choice!!

Also donated is a fleece coat to be designed by the winner.  This is an example of what is available.  Winner may choose the fleece color, trim, and size for their coat from available coats 
FINISHED
and
UNFINISHED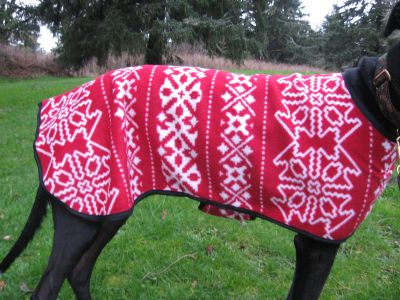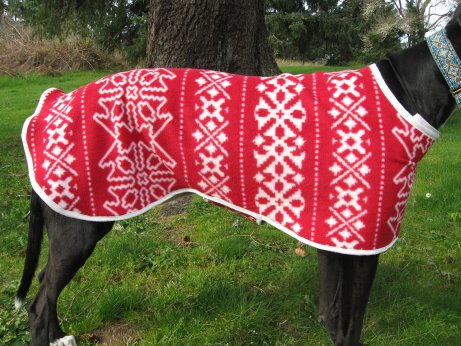 First photo better represents the true color of the red fleece, at least on my computer!  Sun was out for the second one.