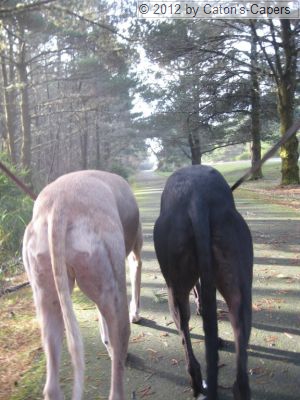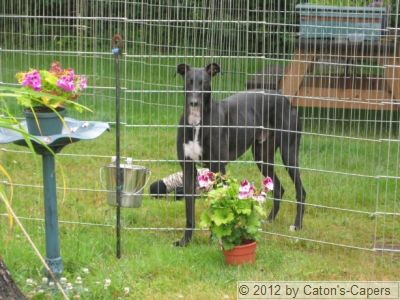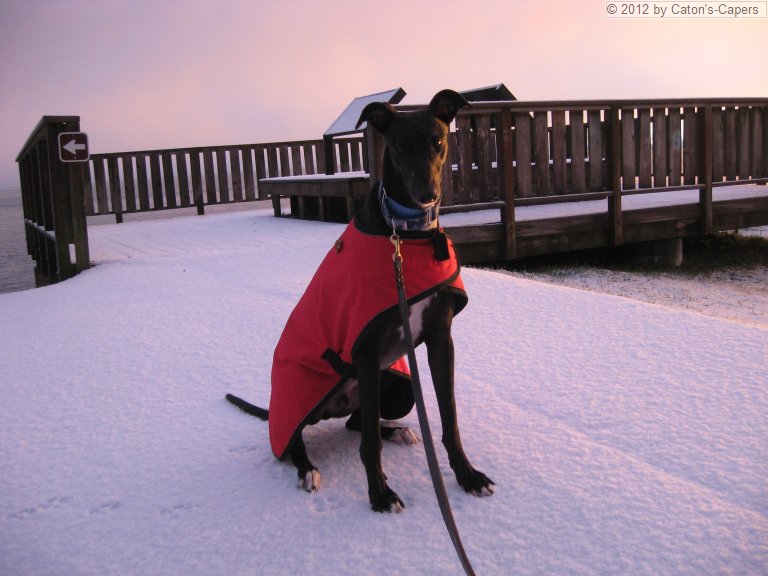 Theo enjoys being in his ex-pen outside the motorhome, playing with his stuffies, lying in the shade or sun, whichever strikes his fancy. 

His other favorite thing is walking with his buddy Wellsley.  This is at Ft. Stevens State park on one of the miles of paved paths there. 

We had a loveley snow just after Christmas and Theo started begging.  I had already turned the corner here when the leash pulled tight.  I turned around and saw this lovely sight.  My greyhound, begging for a cookie in the pristine snow.  Talk about melt your heart.  Did I give in?  Duh, 

Here are buttons to see more of Theo and his antics.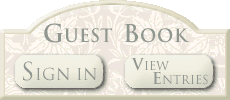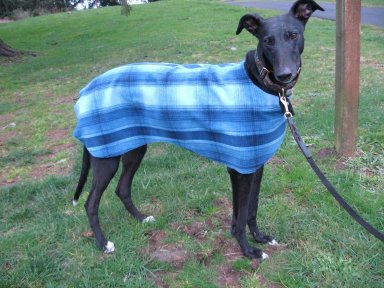 Because of this lovely dog and his superior (yeah, I am biased) good looks, I love putting beautiful collars and coats on him and it was getting too expensive buying so many, so I am now making my own and to sell!  Check out: 

Caton's Capers:  Coats, Collars, and More